This is a new kind of beach retreat. Open to the expansive surrounding landscape, it's a house of remarkable architectural beauty, inspired by the flint buildings prevalent in this archetypal English seaside area. But as much as the Dune is part of local tradition, it is also refreshingly new.
Careful reader of Travel+Style will remember Living Architecture, an organisation set up with the aim of creating modern holiday guest houses that offer an experience of contemporary architecture. We wrote about its Balancing Barn, but the company has more projects throughout the UK—including the Dune House, a unique building set in a one-of-a-kind Suffolk coastal location.
For this new project the company enlisted Jarmund/Vigsnaes Architects from Norway, who understood immediately how important it was to draw from the warmth and comfort of old local houses.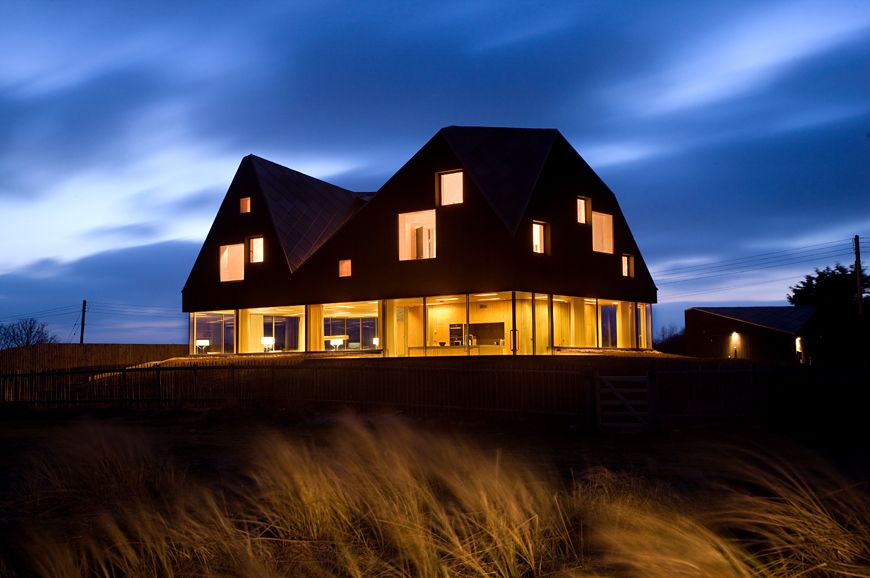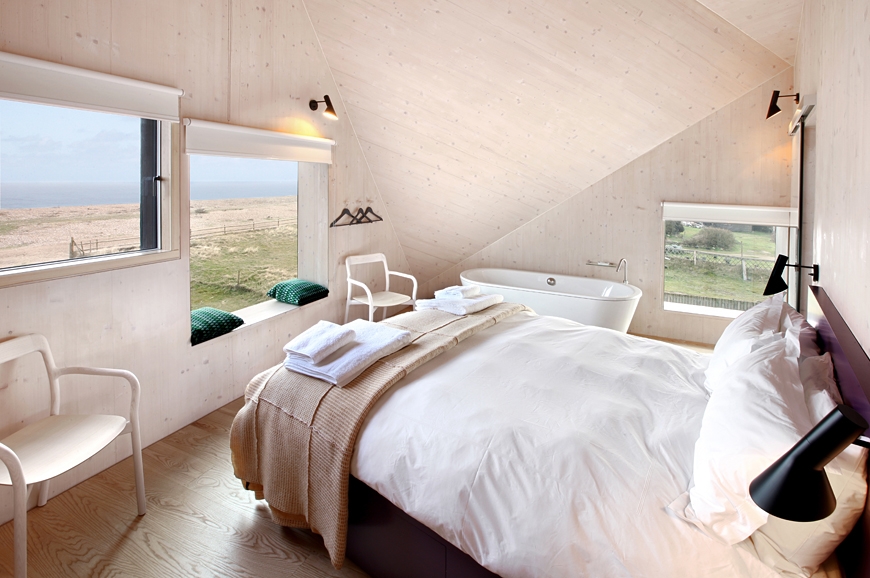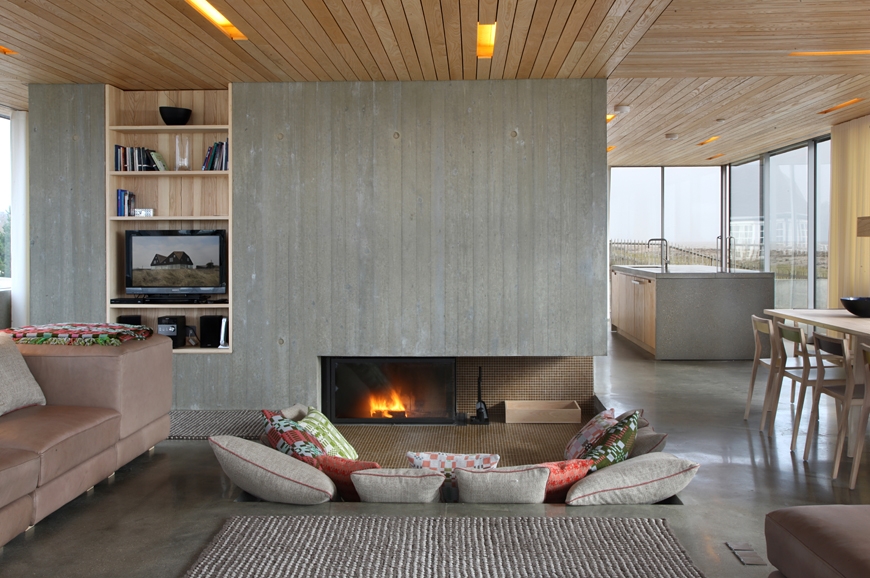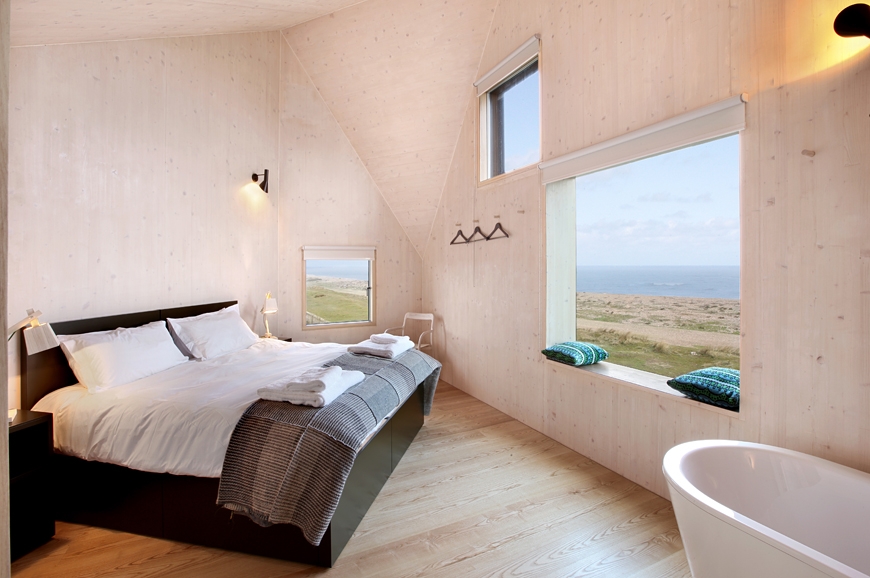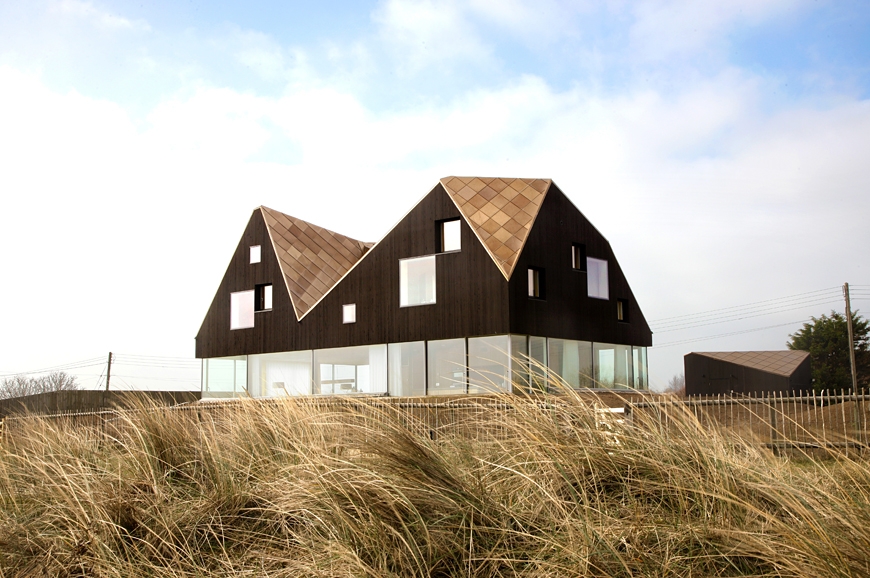 Grand but domestic
"I like the fact that it's not just about putting something modern anywhere, but about dealing with local tradition, there is a friction, and that's interesting."—Håkon Vigsnæs, architect.
The vast expanses of fields, marshes, tidal rivers and dunes in the area are not only a backdrop to this solitary building, but its ground floor is virtually part of the landscape, so opened up it is in all directions.
At the same time, the house is set down into the dunes, so it is visually protected and sheltered from the wind. Capped by the instantly recognisable, eminently beautiful roof forms the concept refers to the architecture found amongst the region's churches and barns.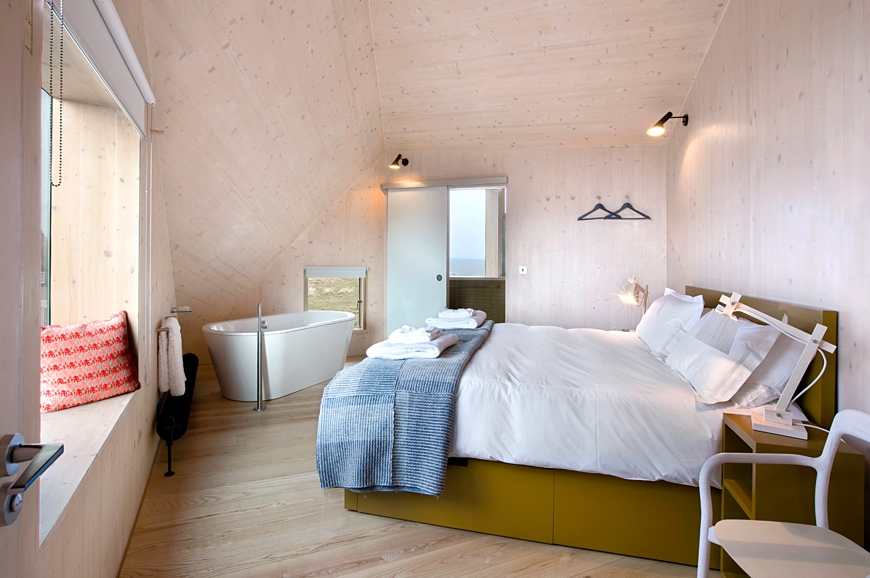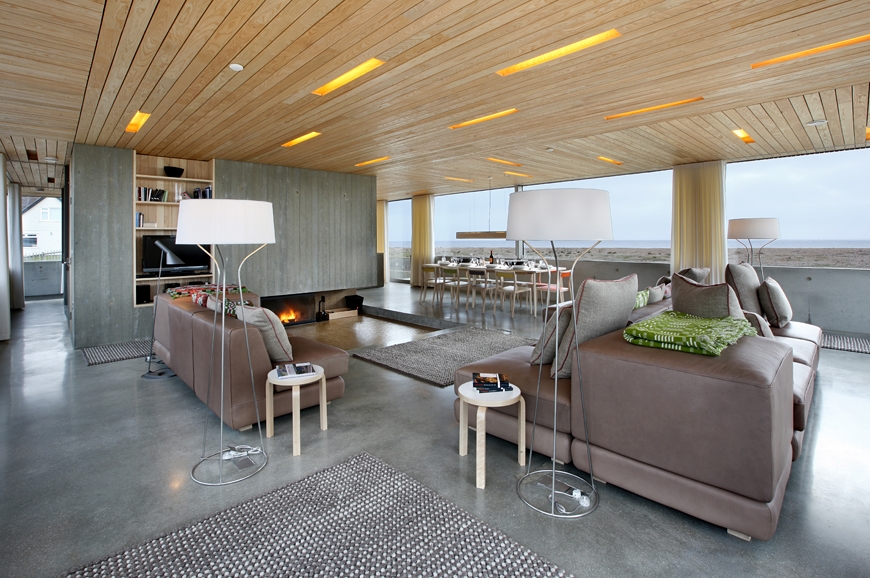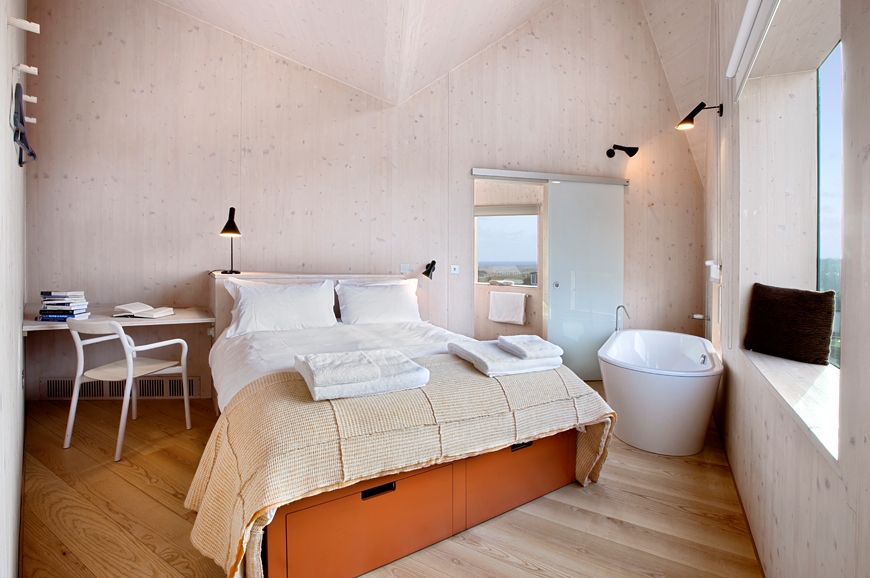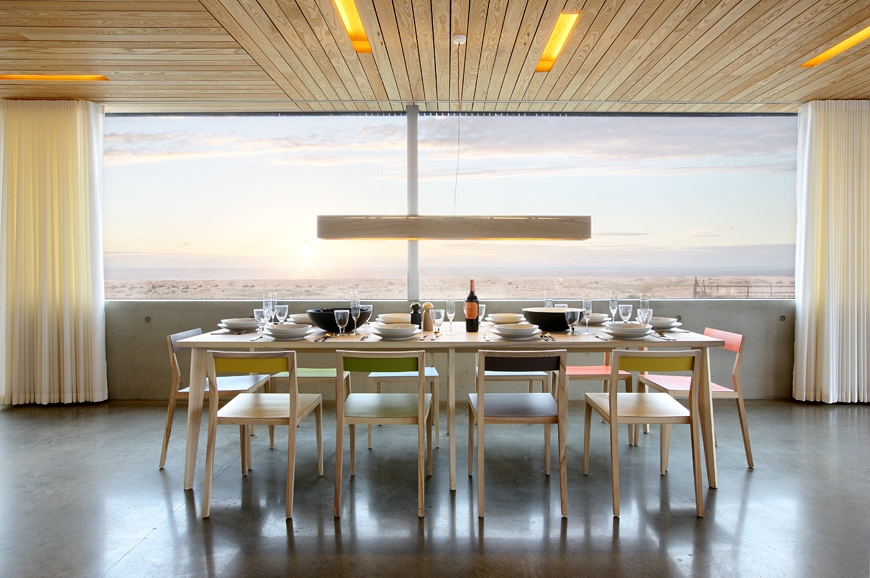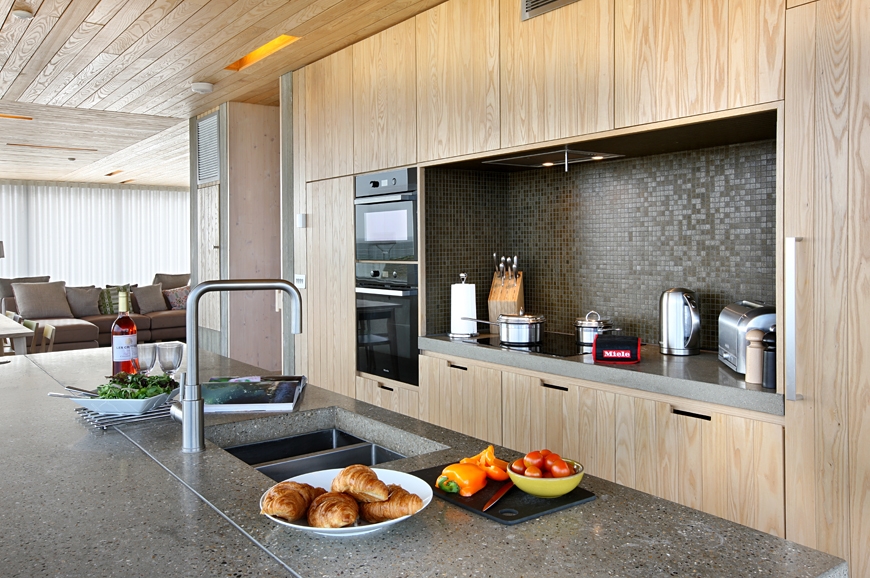 Experiencing architecture
"The top floor is a reminder of the roofs of the area but also our own memory of visiting England as children and sleeping in the bed&brekfast loft spaces… It's an almost romantic way of looking at the experience."—Håkon Vigsnæs, architect.
Upstairs, four bedrooms with en-suite bedrooms are arranged around a common space with direct access to the roof terrace. All areas are surprisingly airy and rooms offer fantastic views to the North Sea and the plains.
Undoubtedly, the angles, the asymmetry are thoroughly contemporary and they speak to a modern taste: sharp angles are the rule, and no room upstairs has a "normal" cubic shape. Built with an enduring quality, in a unique brand of modernism, this extraordinary house is of its own time but well grounded in its region.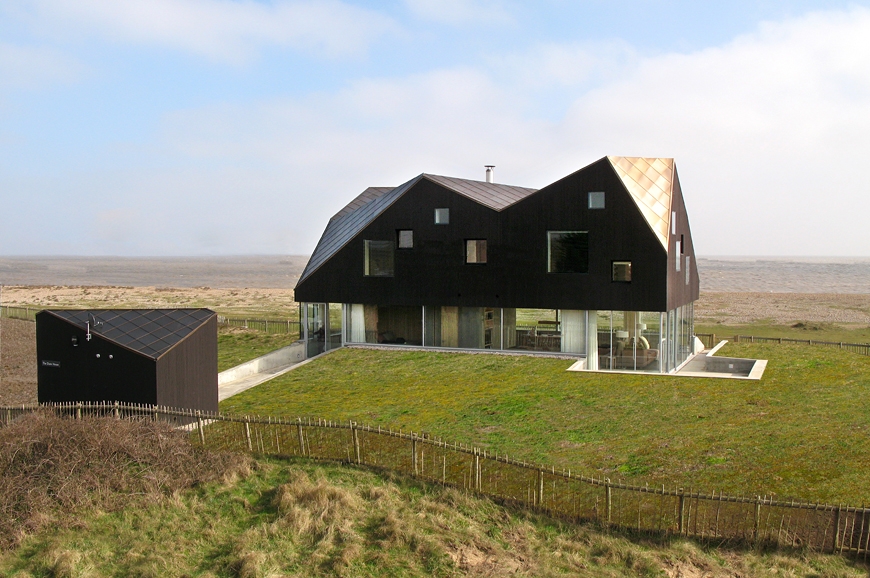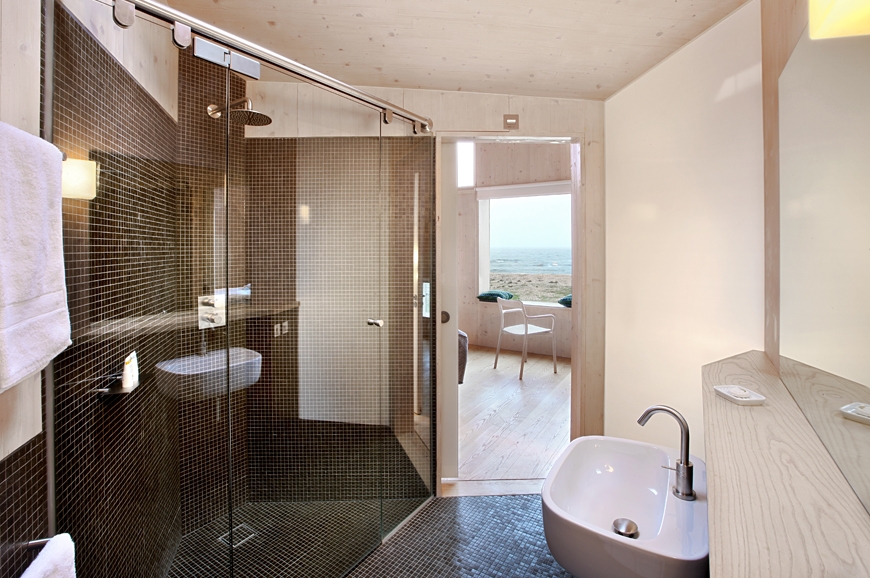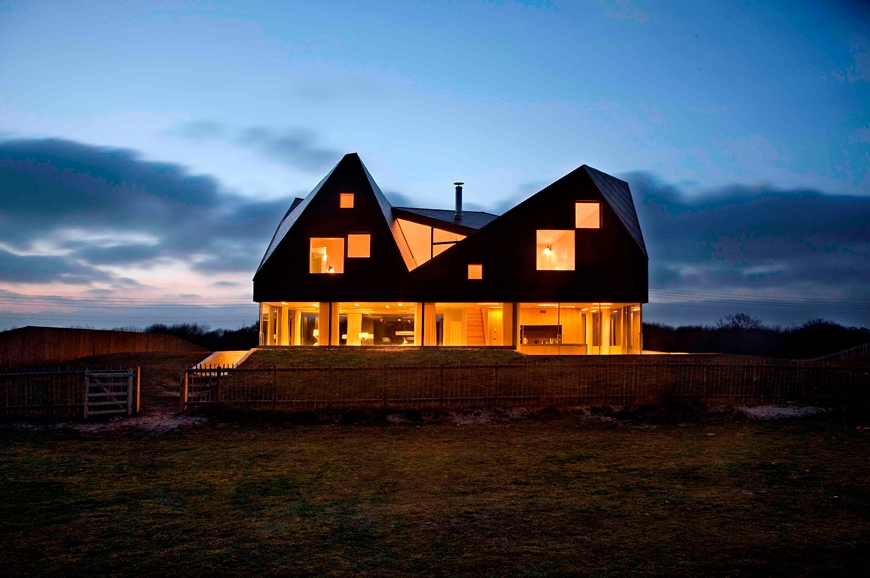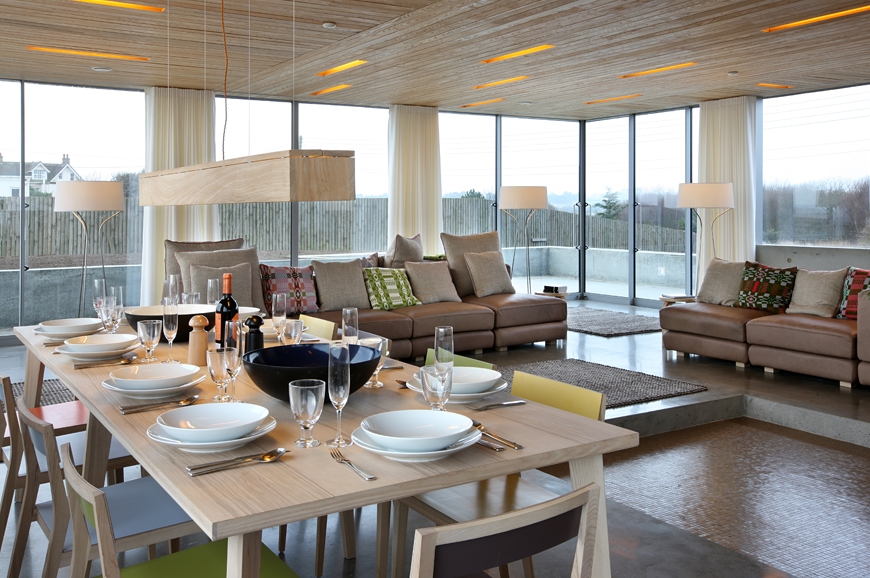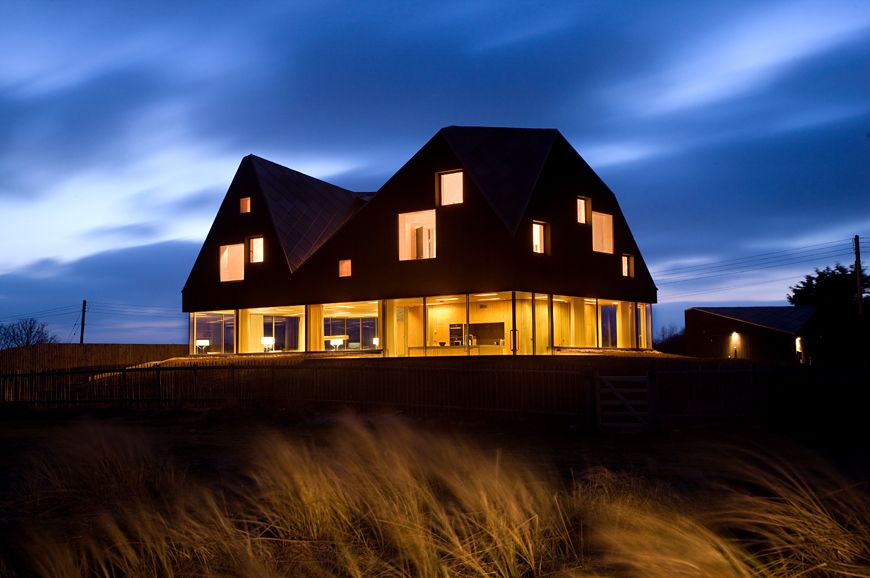 For more go to living-architecture.co.uk.
All photos © Living Architecture.